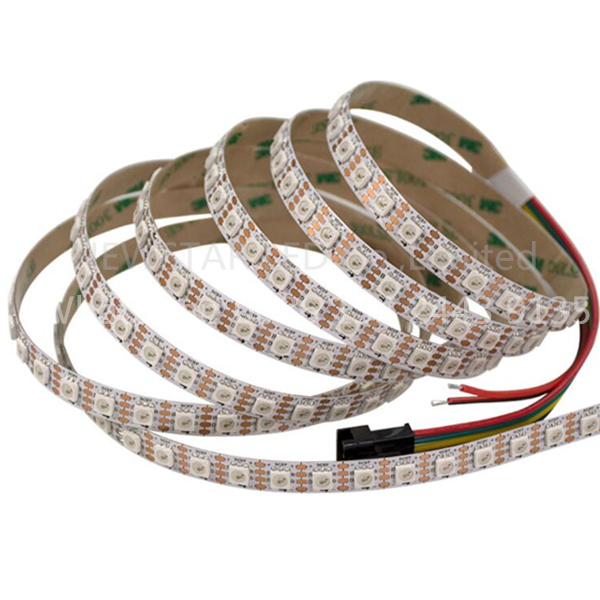 Individually Addressable LED Lighting Strip WS2813 DC5V RGB Magic color
Voltage: DC5V LEDs QTY: 72PCS/M Led type: 5050 RGB LED IC type: Embedded IC WS2813 PCB Width: 12mm PCB Color: Black/White Led lighting angle: 120° IP Grade: IP20/IP65/IP67/IP68 Individually Addressable Cuttable: By each LED Warranty: 2 Years
Description
Package Information
Inquiry
This Individually LED Lighting Strip is with embed IC WS2813, one IC control one LED, it's cuttable by each LEDs which can reach any length. WS2813 RGB Magic color LED Lighting Strip is with two signal cables, when one leds not working, it won't affect the rest of LEDs working.
WS2813 Individually Addressable LED Lighting Strip Spec:
Voltage: DC5V
LEDs QTY: 72PCS/M
Led type: 5050 RGB LED
IC type: Embedded IC WS2813
PCB Width: 12mm
PCB Color: Black/White
Led lighting angle: 120°
IP Grade: IP20/IP65/IP67/IP68
Individually Addressable
Cuttable: By each LED
Warranty: 2 Years
Certificate: CE RoHS

WS2813 Individually addressable LED Lighting Strip Features:
1.Embedded IC WS2813, individually addressable and cuttable.
2.Dual signal line transmission, support breakpoint resume.
3.DC5V operating voltage.
4.With 8bit of green, red and blue data shifted in for 24bit color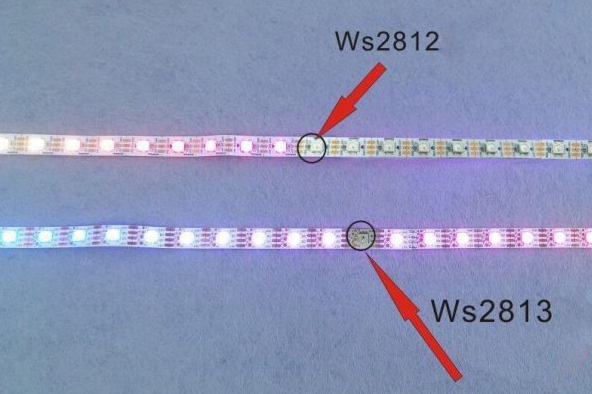 5050 RGB Magic Color LED Lighting Strip WS2813 Connection