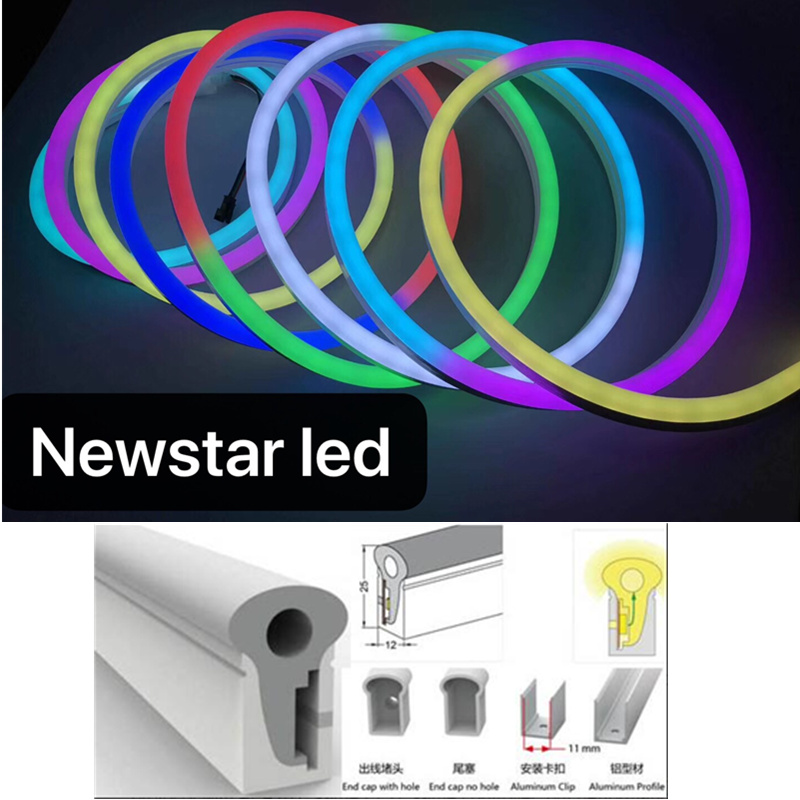 Pixel Neon Strip 12*25mm Round Silicon tube Pixel neon flex strip
Pixel Neon Strip with HD107S/APA102/SK9822/SK6812/WS2812B/WS2811 IC, Waterproof IP67 with Silicone tube 270d beam angle, super quality with 3 years warranty. Each LED cuttable and controllable.
Description
Package Information
Inquiry
Digital Neon Flex

Voltage: DC5V/12V/24V

IC Type: HD107S/APA102/APA104/APA105/APA107/SK9822/SK6812/WS2812B/WS2813/WS2811/DMX512
Color: RGB Full color
Power: 9w/18w/21.6w/43.2w
LED Type: 5050smd
LED Qty: 30/60/72/144pc
Cutting Unit: Each LED cuttable
Material: Silicon tube

Size: H12*W25mm
Waterproof Rating: IP67
Bending Direction: Side
Beam Angle: 270
Grayscale: 256
Control: DMX,PIXEL,MADRIX..
Warranty: 3 Years
Certification: CE&RoHS
Application
Building decoration
Car decoration
Signboard decoration
Amusement park
Theater lighting
Shopping mall, hotel