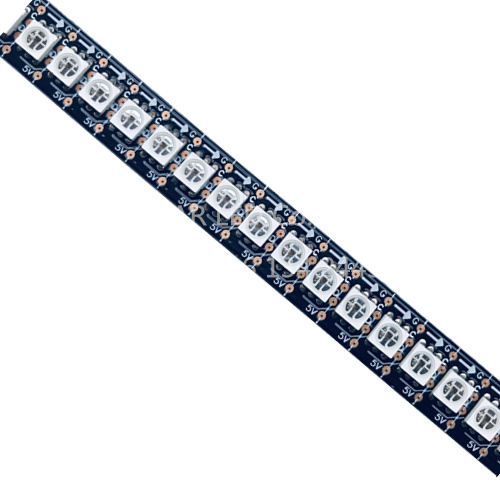 144pcs 16bit Addressable LED Strip Lights HD108 transmission 40MHZ 66535 grayscale
HD108 16Bit Addressable LED Strip Light comes with PMW refresh rate 27KHz, transmission speed 40MHz, and APA102 is only 20KHz/20MHz, SK9822 is only 4.7KHz/15MHz. What's more, comparing to APA102/SK9822 etc., HD108 is with lower votlage drop, 5m can be powered by one PS only.
Description
Package Information
Inquiry
Newstar led developed HD108 16bit Addressable LED Strip Lights, which is the fastest 16bit Addressable led on market. Comparing with APA102/SK9822 16bit, HD108 16bit is not only with a quicker refresh rate and transmission speed but also with a lower voltage drop and lower defective rate.

There is no doubt that HD108 is the best addressable led ever, 144pcs HD108 LED Strip Lights is high definition, high PMW refresh rate 27KHz, high transmission speed 40MHz. It will help you get the best lighting show effect.
16bit HD108 5050 Digital LED Strip Features:
1. HD108 with transmission rate 40MHz

2. PWM refresh rate>27KHz (APA102 with PWM frequency 20KHZ, APA107 with 9KHz, SK9822 with 4.7KHZ,)
3. HD108 LED with a much lower voltage drop than APA102/SK9822 LED, but higher brightness
4. HD108 LED is with the same protocol as APA102
5. HD108 with a larger lighting beam angle
6. Copper bracket and gold wire to keep a good heat dissipation
7. Choose positive output or negative RGB three-color LED output 66535 grayscale(16bit) and 32(5bit) level brightness adjustment
8. With self-detection signal build in support for continuous oscillation PWM output, can be maintained static screen
16bit 144pcs LED Strip Lights HD108 Spec

144pcs HD108 66535 Grayscale LED Strip Lights

144pcs HD108 16bit LED Strip Lights transmission speed 40MHz connection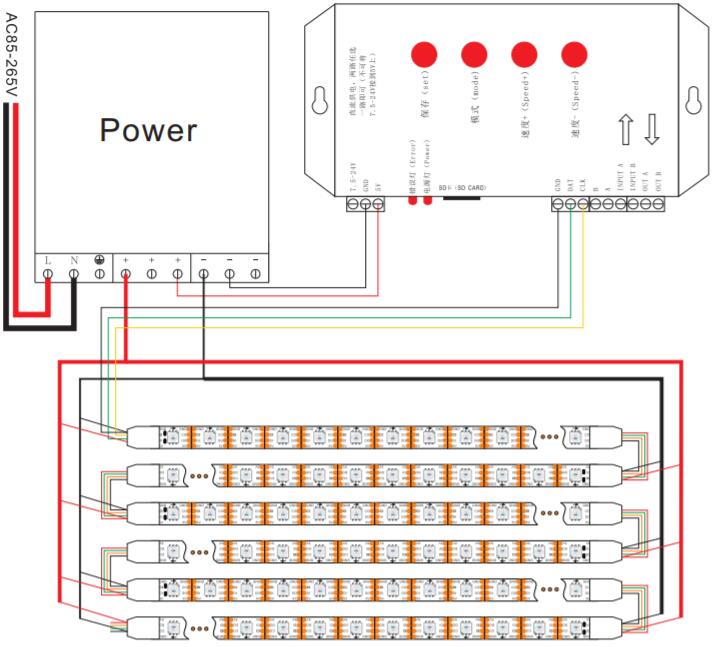 HD108 16bit individually Addressable LED datasheet download.
http://www.addressableledstrip.com/Datasheet-26.html
HD108 16bit Addressable LED Strip Lights Transmission speed 40MHz video
https://www.youtube.com/watch?v=KYDHa0IJ-CM