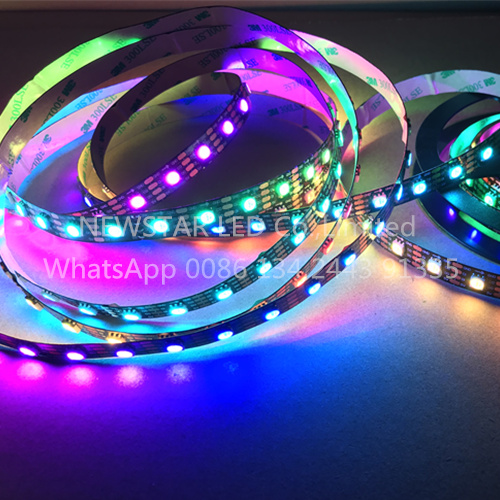 72PCS NS107S Addressable RGB LED Strip Light Black PCB
NS107S/HD107S Addressable RGB LED Strip Light is the best addressable led strip in market, much better than APA102/SK9822. It's the quickest PMW refresh rate 27Khz and transmission 40Mhz, more energy saving and lower voltage drop.
Description
Package Information
Inquiry
NS107S/HD107S is a type of NEWSTAR IC for the three-color RGB Diming control strip and string, its using the CMOS process to provide three-color RGB LED output driver to adjust the output with 256 gray scale and 32 brightness adjustment, with 2 signal output way, one is clock ,another is data, the clock and data is synchronizated, so that the crystal cascade piece of output movement is sychronizated. NEWSTAR LED as the original IC developer of NS107S/HD107S, we can provide you the latest product, best quality and price on market.
Advantage
1. Comparing to the hot APA102 addressable led strip, HD107S comes with quicker transmission speed 40MHz and PMW refresh rate >27KHz (APA102 with transmission speed 20MHZ and PMW 20KHz ).
2. Also HD107S with much lower voltage drop, 5m can be powered by one end without color difference.

3. HD107S with lower power comsumption, which is more energy saving than APA102/SK9822
4. HD107S with built-in sleep function, no work no electric consumption, very good for battery-powered application (only HD107s.)
5. 2-4ounce PCB to ensure the best heat-dissipation and long lifespan
6. SPI prototol available with SD, DMX and Artnet so on.
7. High quality with 3 years warranty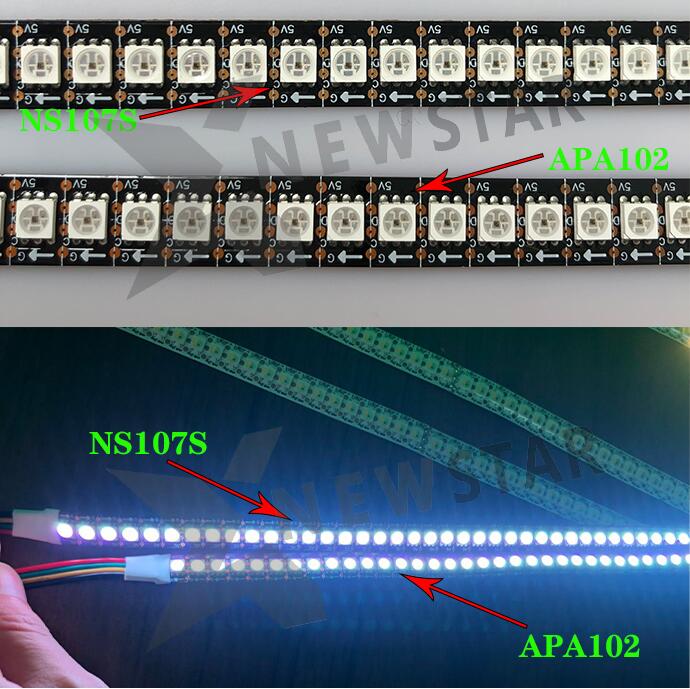 72PCS HD107S Addressable RGB LED Strip Light Spec:

72pcs HD107S Black PCB LED Strip Light

HD107S Addressable LED Strip Light connection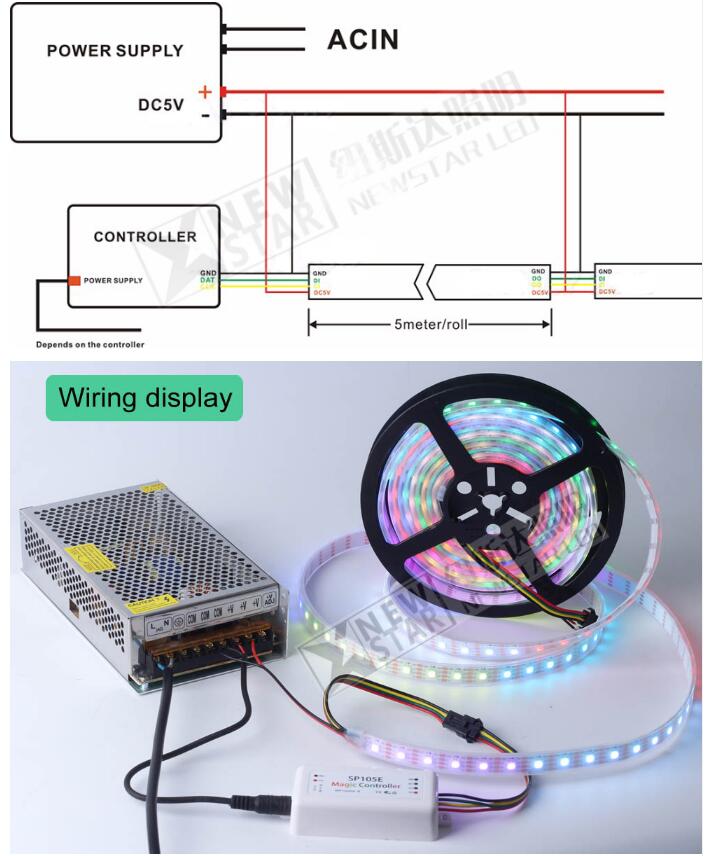 HD107S Datasheet download
http://www.addressableledstrip.com/Datasheet-26.html