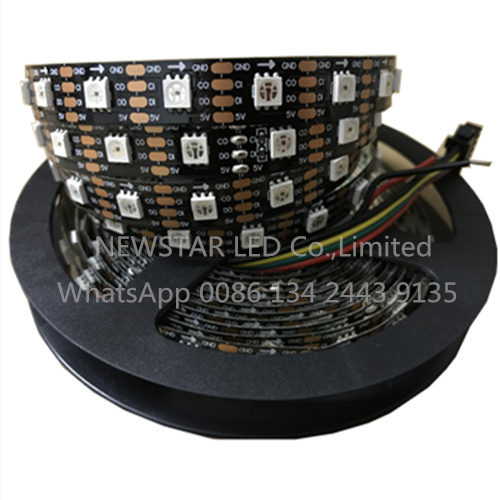 60PCS HD107S RGB Full Color LED Strip DC5V PMW 27KHz
NS107S PWM refresh rate: >27kHz, Oscillator frequency:40Mhz(APA102 with PWM frequency 20KHZ, APA107 with 7KHz, SK6812/WS2811 with 400HZ, SK9822 with 4.7kHZ) NS107s LED with transmission speed 40MHz( APA102 with 20MHz ,SK9822 with 4.7MHz ,SK6812/WS2812B with 800KHz only)
Description
Package Information
Inquiry
NEWSTAR LED as the original IC developer of NS107S/HD107S, we can provide 60pcs pixel/led per meter HD107S Addressable LED Strip PMW 27KHz, the quickest digital led on market.
Advantage
1. Comparing to the hot APA102 addressable led strip, HD107S comes with quicker transmission speed 40MHz and PMW refresh rate >27KHz (APA102 with transmission speed 20MHZ and PMW 20KHz ).
2. HD107S LED Strip with higher-brightness and much lower voltage drop, 5m can be powered by one end without color difference.

3. HD107S Digital LED Lighting strip with lower power comsumption, which is more energy saving than APA102/SK9822
4. HD107S with built-in sleep function, no work no electric consumption, very good for battery-powered application (only HD107s.)
5. 2-4ounce PCB to ensure the best heat-dissipation and long lifespan
6. SPI protocol available with SD, DMX and Artnet so on.
7. High quality with 3 years warranty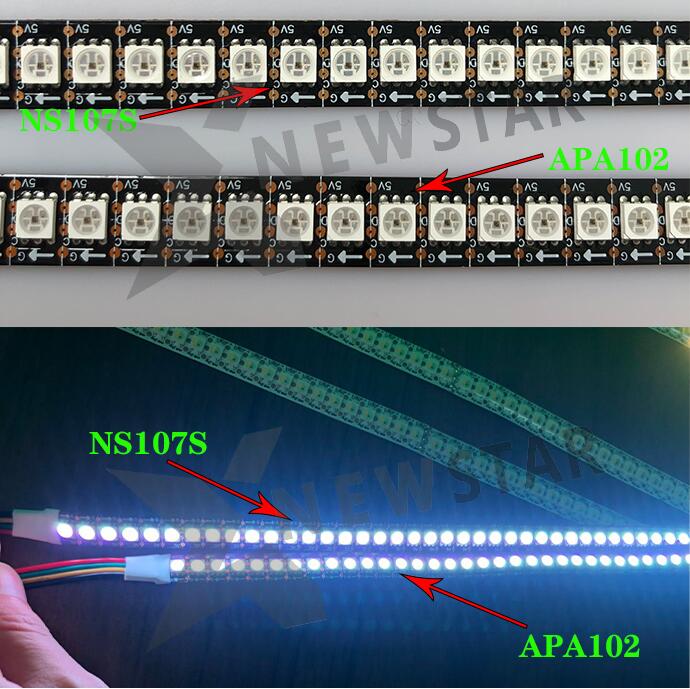 HD107S Digital LED Strip Light Spec:

60pcs 5050 RGB LED IC Type HD107S Addressable LED Strip DC5V

HD107S Addressable LED Light Strip connection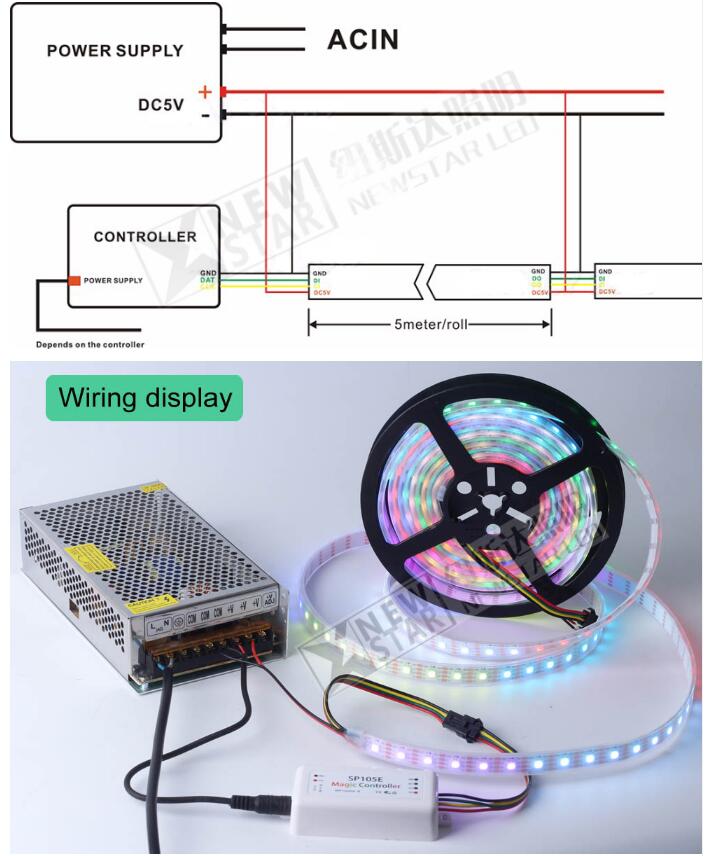 HD107S Datasheet download
http://www.addressableledstrip.com/Datasheet-26.html