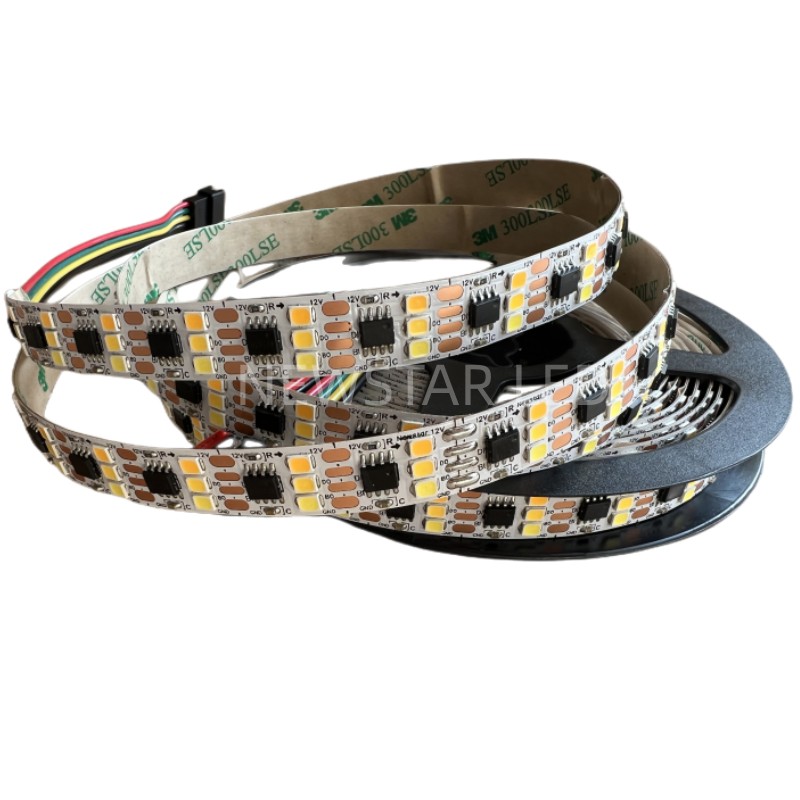 WS2811 DC12V Dual White CCT Adjustable Pixel LED Strip Individually Addressable
Length: 5 meters CCT Adjustable Each LED can be controlled individually Width: 12mm Input voltage: 12V Warranty: 3 years
Description
Package Information
Inquiry
WS2811 LED Strip use the FPCB flexible printed circuit board to be assembly circuit boards, use SMD LED lights and components to be assembled so that the thickness of the product only just like Occupy a small space and can be arbitrarily cut FPC is soft material can random winding and wound freely movable in three dimensional space without breaking suitable for irregular place, and narrow space of places to install but also as any possible bending suitable for advertising, decorative lighting any combination of the kinds of patterns.
WS2811 is single signal IC one data cable DAT two power lines 256 gray scale high brightness, fast data transfer fast screen refresh etc with the controller you can achieve monochrome gradient water horse racing text numbers chase English pictures animations video any effects and so on.
Products is using 12V low voltage to power supply high safety factor using the import big brand led chip to be the lighting source high brightness light fade is small maintenance free long-lifespan energy saving and environmental protection based on the above characteristics. More and more people choose digital led strip as lighting decoration product.