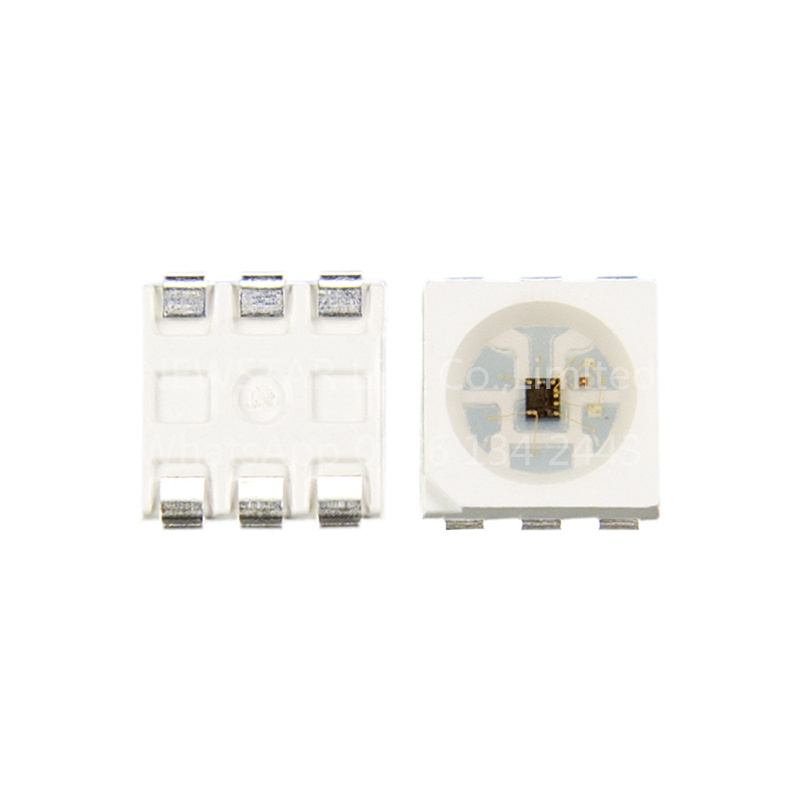 SK9822 Individually Addressable LED RGB 5050
SK9822 5050 RGB LED is an embedded control type LED light source integrating control circuit and lightemitting circuit. Products containing a signal decoding module, data buffer, a built-in constant current circuit and RC oscillator; CMOS, low voltage, low power consumption; 256 level grayscale PWM adjustment and 32 brightness adjustment
Description
Package Information
Inquiry
SK9822 5050 RGB LED is an embedded control type LED light source integrating control circuit and lightemitting circuit. Products containing a signal decoding module, data buffer, a built-in constant current circuit and RC oscillator; CMOS, low voltage, low power consumption; 256 level grayscale PWM adjustment and 32 brightness adjustment; use the double output, Data and synchronization of the CLK signal, connected in series each wafer output action synchronization.
SK9822 Individually Addressable LED Description:
The LED internal integrated high quality external control line serial cascade constant current IC; 5V application; default on electric lights;
The two-wire synchronous control.
The three RGB output control, 8Bit (256) color; 5Bit (32) to adjust the brightness;
The three constant current drive, self detection function specific signal
The maximum frequency of 30MHZ serial data input
The double data transmission, built-in support uninterrupted oscillation PWM output, can maintain a static image.